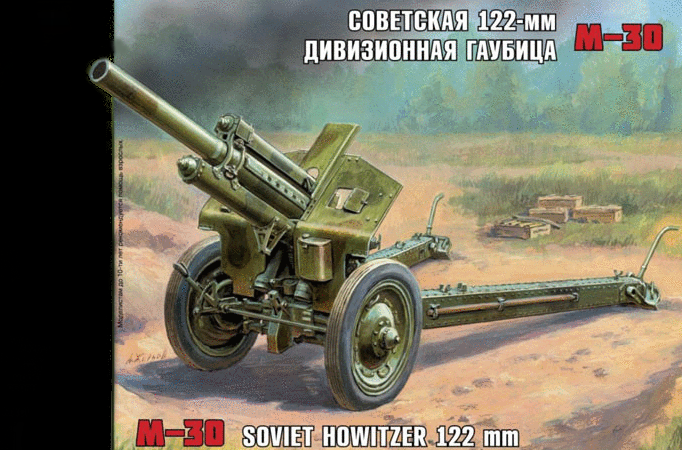 Zvezda Military 1/35 WWII Soviet M30 122mm Howitzer Gun Kit
This Product Usually Ships In 2-3 Business Days
ZVE-3510
---
In the late 1930s, development of a new 121.92 mm (4.8 inch) field gun was begun by F.F. Petrov of the Motovilikha Plant design bureau. The final design was put into production in 1939, just in time to see action during World War II. Commonly deployed as part of divisional artillery batteries, this reliable and hardy howitzer would continue to see service in the Soviet army until 1955, and can still be found in some military forces in the Middle East today.

The M-30 featured a "split trail" carriage that could be used to tow the gun behind a truck or other vehicle, then split into two heavy rails to provide a stable firing platform for the gun. Thanks to the carriage's leaf spring suspension, the gun could be towed up to 50 kilometers per hour over paved roads or 35 kilometers per hour over dirt roads. It was commonly fielded with an eight-man crew.

The gun itself was designed to fire high explosive and fragmentation shells as well as smoke, illumination, and even chemical warfare rounds. This powerful weapon could deliver its payload more than 11,000 meters away with a rate of fire as high as six rounds per minute, and was designed for indirect fire. After 1943, it could also be used to fire a specially-designed high-explosive shell against enemy tanks.
---
Share this Product
---
More from this collection